Shape Sleuths 1 – leaf shapes at our Creek
Come join us for our first event for the Maths of Planet Earth year – this is an example of how the plans for this session here work out.
On 30 January, a group of Wimmera home educating families went Shape Sleuthing at the Yarriambiack Creek, in Warracknabeal at Apex Park. Our group had children from pre-school to senior secondary levels.
1 Preparations
With the big age range, the shapes drawn for Sheets I and 2 in the preparation varied, but when I collated the shapes though, almost everyone had:
these four shapes                                                           and these three leaf shapes.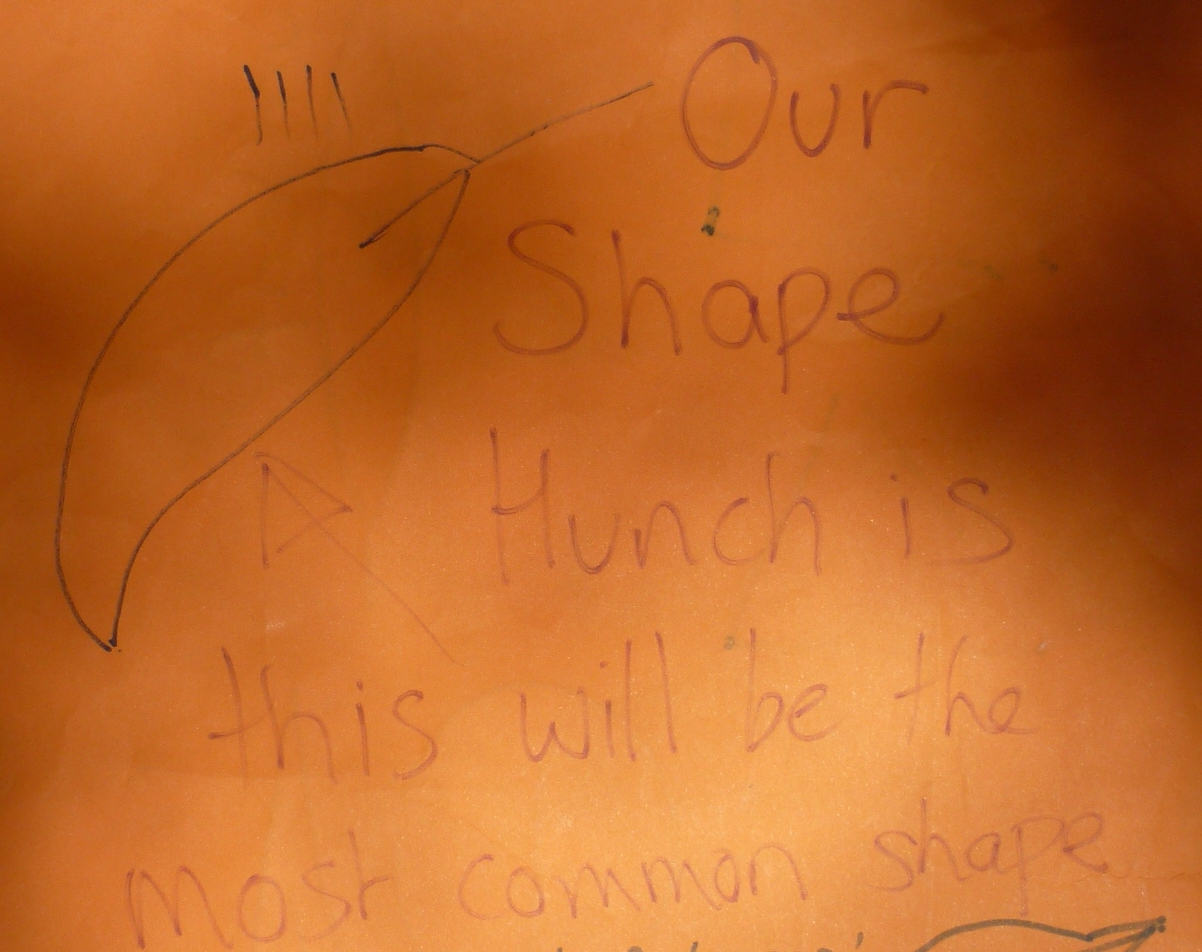 From this we made our "Shape Hunch" (left) – or hypothesis –  for the most common leaf shape we expected to find at a wetland.
2 In the field – at the Creek
Off to the Creek  – at the Apex Park site, above – where the children, in pairs, collected a bag of different leaf shapes found there.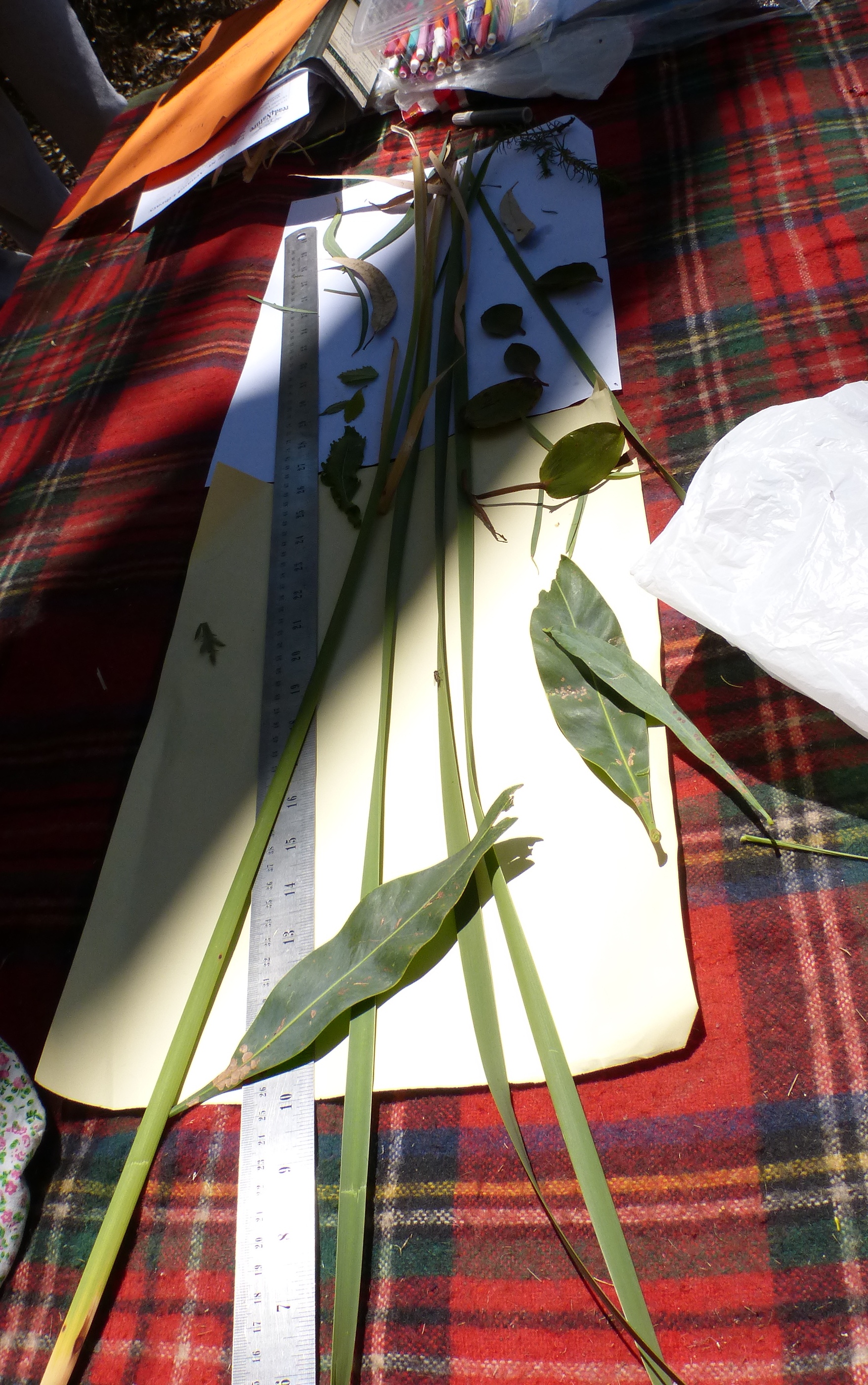 3 Working with the Data
We came together to share our  samples – and grouped like shapes.
We had seven different leaves – that was more than the three we had expected. They came from trees, shrubs, grasses, reeds, and water plants.
We did find that our "Shape Hunch" that the gumleaf shape would be most common was right- as we had two groups with that shape – a fat one and a long one.
We didn't find a circle leaf shape, but we did find an oval.
We didn't find a triangle leaf shape, unless you count the very long stringy one, that the children named 'stick'.  We gave our leaf shapes these group names: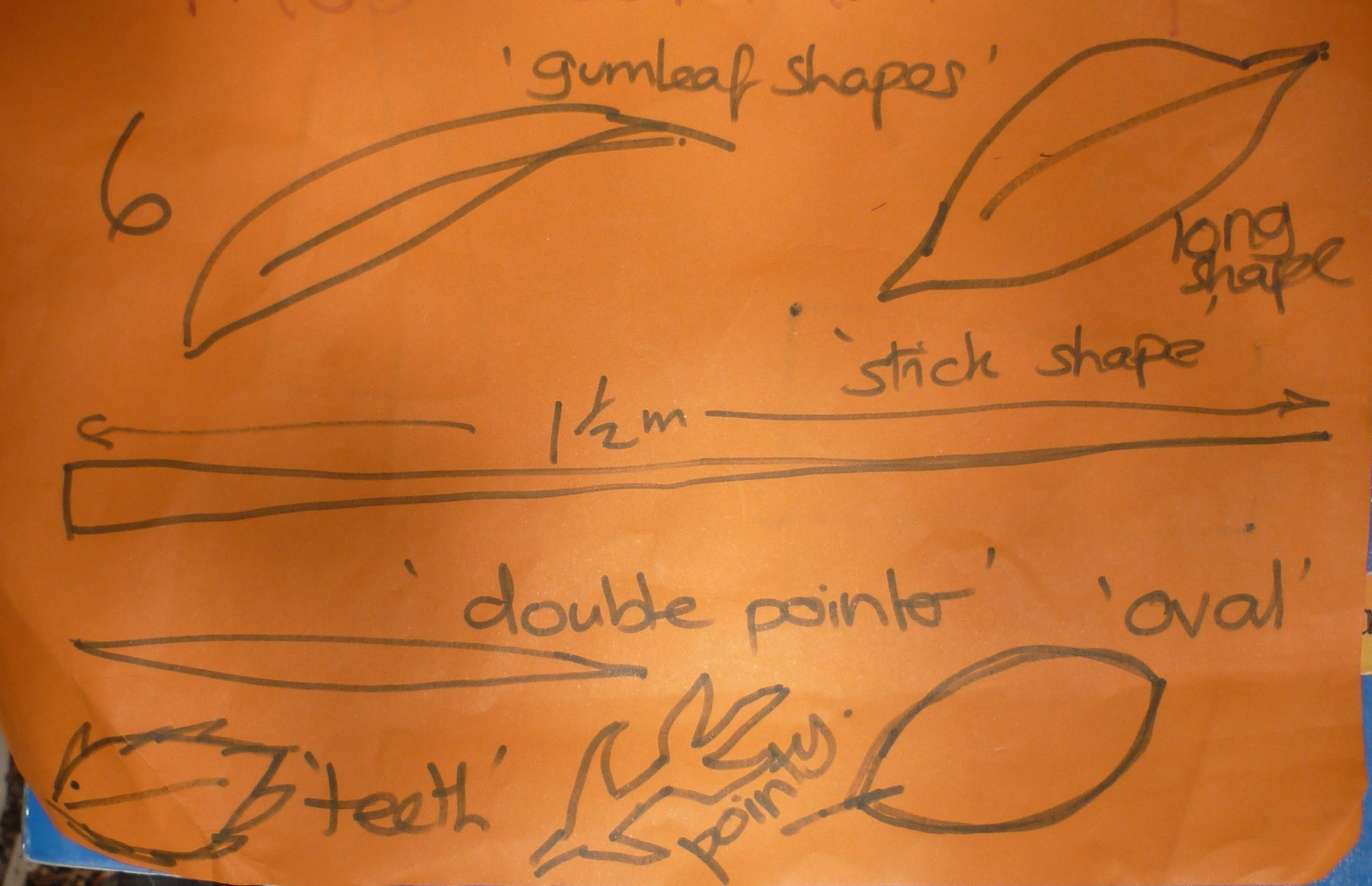 (We didn't get time to use an id book and name the plants they came from,  can you match them to the plants in the photo at the top of this page? )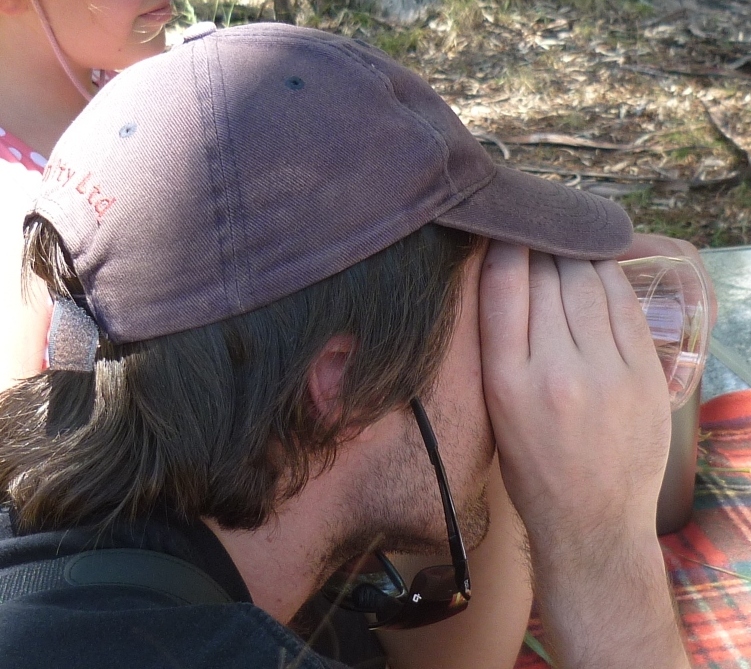 Instead we used magnifiers to look and see what the leaves looked like close up – top, bottom and in cross-section-  especially for the shapes made by the lines.
4 Sharing the Data
Everyone took home their sample bag to share with the rest of their families and a reflection chosen by L – "It was lovely to see ……". When put together they formed four threads :
how long some leaves were
a very small bug – a silver bug that chewed through a leaf and made a hole in it – a circle in a leaf
that the underside of leaves were different with spots and veins
the netting within the long reed leaves – the rectangular internal structure inside the leaves.
It was a lovely day to share some Maths of Living things.  – a planet to discover, a planet of living things at our Creek.
I am now preparing our next visit to explore the shapes of creatures at the same site.
5 Follow on
1 as a a part of reading picture books
Have you ever noticed the different leaf shapes in picture books? Do you use them when sharing stories with children? Like other libraries, the Wheatlands Educational Resource Centre  in Warracknabeal will have books that could be used for this purpose – here are some examples from WERC.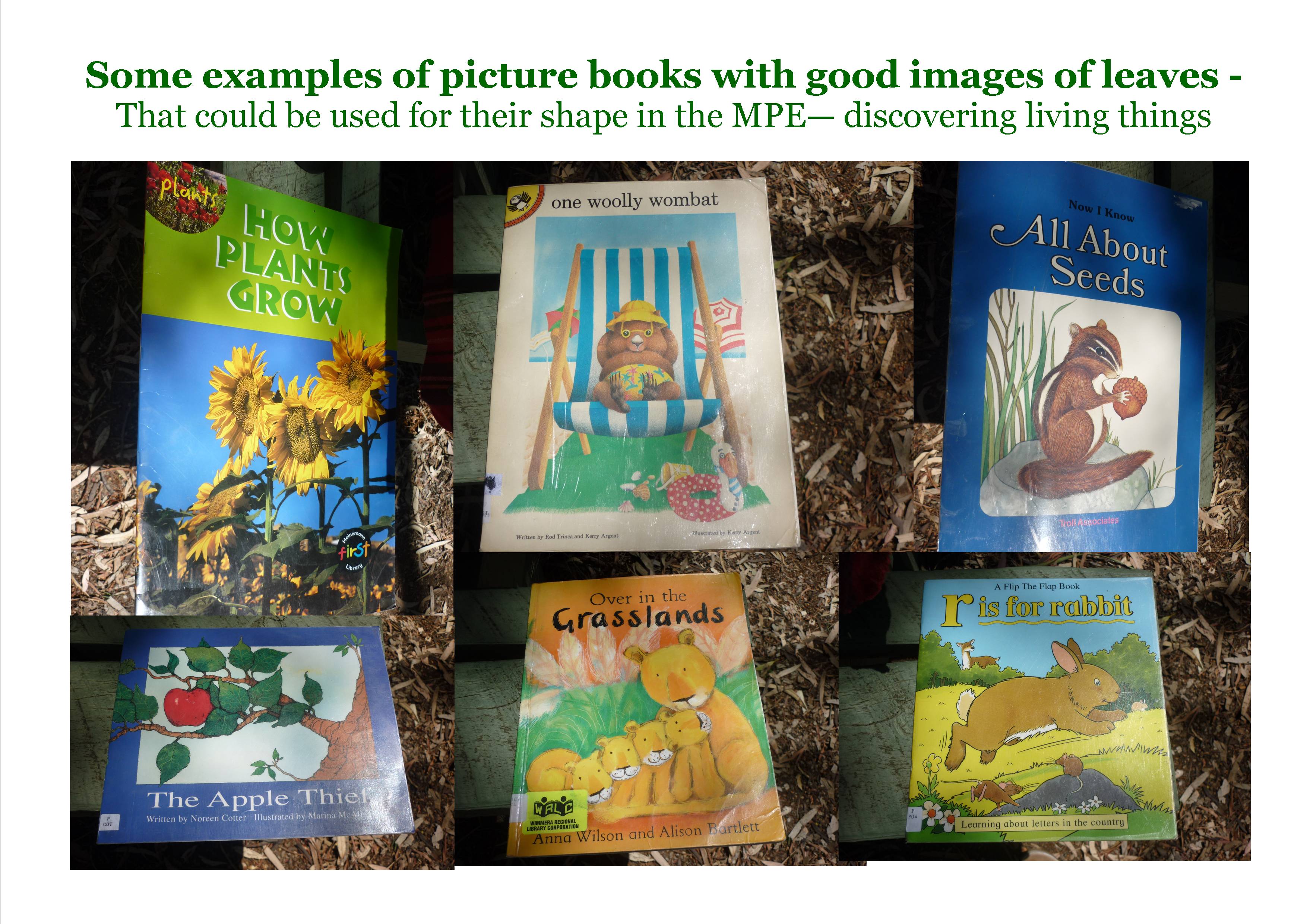 2 learning the botanical shape names (for the names we gave them).
There are many websites that provide these
3 using the shapes to identify the plants
There are many identification guides that will help with this – a hard copy being best that you can take to the field eg Wimmera Catchment Management Authority's Wetland Plants Pocket Guide.
4 go again to see if things change
Repeated visits ( a form of replicating an experiment for the field)  is an important part of  Science, as is visiting other sites to see how they compare.
return to the main Shape Sleuths page
go to the Shape Sleuths 2 page
page set up 20 Feb 2013