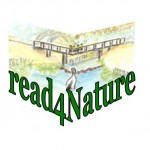 What books can engage children (and you) in the natural sciences, especially related to biodiversity and its issues?
Is it only non-fiction or can picture story books be used to inspire interest in environmental sciences?
As a Mum,  environmental educator and home-educator, I have used picture books for many years to do this, to write my own picture story books for specific purposes and to encourage children to write using the Victorian Science Talent Search Creative Writing Competition for Primary Students as the medium.
In the National Year of Reading (NYR) , I wanted to explore this more, so I am setting up this part of my website to share my explorations and recommendations with you.  I hope this website will inspire you to be able to:
·        identify good picture story books for environmental learnings;
·        judge the reliability of the science in the story and pictures;
·        search further to be able to answer youngsters questions from story books;
·        and to enjoy reading and transmitting the story and science to the children.
 Wimmera  –
1 Through an Inspiring Australia Grant and partnership with Wimmera Regional Library Corporation, I am preparing to run a series of read4Nature community workshops and follow-up National Science Week events across the Wimmera using each libraries resources for read4Nature. Afterwards,  I will be writing up what has been found as resource ideas that can be shared around.
2 I will be doing a similar thing but for children and using the MARC van mobile library, which serves small towns all over the Wimmera, at Jeparit Primary School during this same period. This event has some funding as an ASTA National Science Week Project to Jeparit Primary School.
Resources Created:Each of the Wimmera libraries now has a folder containing hard copies of the farm, bush, marine and board books reviewed as part of read4Nature. The MARC van, based in Horsham for the 15 or so small Wimmera Schools to use as an extension library, also has a similar folder and a digital form of their folder.
Picture Books Reviews
Great for inspiring a love of nature! They can tell stories  in the text, but hold so much more detail in the illustrations. The first reviews come from our bookshelf. They are in two groups : farm and native animals. I hope to grow this resource.
Finding Science in stories
What is the Science potential of simple stories that may be read or told to children? Provides a table for assessing books on the farm animal theme for their Science content, which can be used to plan teaching for parts of the table not covered by the book. Children could assess their own books with this or use it in preparation for writing their own Science- based story, such as in the Science Talent Search competitions.
Reading for Science in Story Books is a partner to the Finding Science in Stories page.  It suggests indicators from the author or book structure that will show how reliable the facts in a story may be for Science learnings.  There is an assessment table that can be used with books or with websites. It can be used by adults or children
I hope you enjoy using this collection of review sheets and they inspire you to use your own books noticing the value of the images.  Please send me reviews of ones that you think should be added to these lists!
Move onto lists : Mine start here; WRLC start here and JPS start here.
Page updated 5 Feb 2013
Supporter of
     and