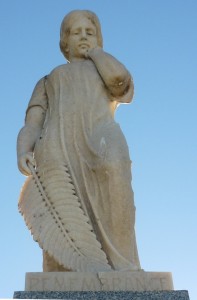 The First Convoy's Departure from Australia for the War
Melbourne was the political capital of Australia when the first men answered the call to arms in Europe from August 1914.  Ships gathered men, horses and provisions at various Australian  and New Zealand ports, then sailed to Albany WA for departure as a full group.
How many? See table in pdf below. What a change to the environment in this port! Imagine the provisioning of so many ships in a short space of time out one environment's resources! Read Bean's WW1 history CH 5 on-line at the AWM  for some insights on what was needed and how it was organised.
Of Ships, Troops, Horses – ready to use teaching activity is here
A table of data that I have collected  about this first convoy of 30,000 men is at ANZEF for schools (42 kb pdf). Ships departed Melbourne on the 19-20 October. The full fleet left Albany less than a fortnight later, on 1 November 1914.
I have added to this pdf some suggestions for cross-curricular activities based on model- making, mathematics, and geography in getting to know this history, and the concentration of resources.  To this could be added questions about where the resources came from – see Bean on the reference list for this. These could be used at many levels depending on the complexity teachers wished to introduce.
If you use this, I would love to see a photo of your representation of the fleet. 
The official page for the commemoration of this departure  is http://www.anzaccentenary.gov.au/anzac_centenary/acce.htm
Researching the ships, units and men of that first convoy
How can we find who the men were on this ship? I like to work from primary sources first, especially from the Australian War Museum websites amazing records, then check what others have got on secondary websites eg   Victorian Centenary of ANZAC websites.
Working through primary records can be a bit experimental to find what you really want, so this 71 kb pdf  ANZEF faces has my instructions for how to find ships, units and then men who were on this first convoy.
You can use the finding men part for any man whose name you know, to research his military history from these instructions, regardless of whether he was on this first convoy or not.
If you have names you want to discover from secondary websites, the easiest way is to just google them!
The two pages of instructions above were printed in Otherways 142 pp21-22 ANZEF with the First Fleet of ANZEF of November 1914 (p 21) and Finding ANZEF faces (p 22) . 
page updated 1 June 2015 (c) Jeanie Clark, Warracknabeal 2015