This century we seem to have been gradually becoming more aware that there is a lot more history and culture that we could have known about our Indigenous People's than had been taught in schools in the past.
The 2019 IY of Indigenous Languages (IYIL) focused on this through languages and the concern that our human cultural environment is in danger of losing much diversity.  Many languages are becoming extinct, taking their history, science and stories with them.   This IL's focus is not just relevant for one year, but for lifetimes for in recognising  IL words we use, we help keep an IL 'live', and knowing their origins helps even more to support that and maintain a diverse cultural environment. 
All four articles in 2019, supported the IYIL with activities based on on-line resources, especially Australian ones. 
IY Indigenous Languages 2019

(issue 159) introduced the IYIL with activities around the greeting 'Hello' from seven IL's from around the world. Resources from the State Library of Queensland were based on the greeting 'G'day' and included a complex map of the IL's of Australia, which taps into each one's features.  Other links provide resources in the form of a language dictionary and a bilingual colouring book, as inspiration to hunt for more local resources for the reader.
An example of how this might be done using the local Barnneji Gadgin creation story of the Wimmera River is this IYIL introductory lesson .
IYIL Picture Books p1   IIYIL picture books p2 IYIL picture books p3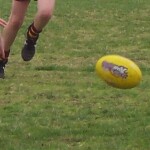 (issue 160) introduced some wonderful story telling from Australian Indigenous cultures.  Through the stories, histories, sciences and Natural Histories, artistic styles, foods and ways of seeing and living in the world are shared.  Activities to enjoy with these resources include listening, watching, safety messages, map discoveries and recounting by word or images.
This article's pdf has been separated into its three pages to preserve its on-line links to the Indigenous Books and their resources.  These stories come from N.T., Queensland, Victoria and W.A. and cover footy, creatures and plants:  'Barn-Barn Barlala – the Bush Trickster' (1992); 'Who's that Jumbun in the log?' (1996); 'Warnayarra – the Rainbow Snake' (2004); 'Waterlilies' (2007); 'Kuuku-kurlu -The Monster story' (2012);  'Marngrook – the long ago story of Aussie Rules' (2012); and 'When we go walkabout'/'Yurruwa Yirrilkenumalangua' (2014).
IYIL Food Words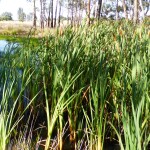 (issue 162)  began with the South American origins of the 'potato'.  The remainder of the article was about some 'bush foods':  myrnong (yam daisy, from the Merri Creek), 'cumbungi' (bulrush, from around the Victoria and NSW);  'gan-gu-ru' (the Cooktown word anglasized to mean the animal instead of its large toe); and 'goanna' (an English name). These are just an introduction to inspire thinking about food words and the sources of our foods.
IYIL Place Words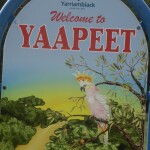 (issue 162) , like Uluru,  are probably the IL words that most people use without knowing their IL origins.  This fourth and final article for the IYIL has a focus on Historical Geography, with ideas and resources to explore the names of Australian places. This article has examples of where this information can be found– on-line and in situ.  Examples of place name origins were given for: Yaapeet, Yarra Yarra, Birr-arrung, Narra Narrawong, Dhungalla, billabong, and Woowookarung.  When we use IL names, we help keep their IL alive, and knowing their origins helps even more to support that and maintain a diverse cultural environment.
return to list of environmental articles in Otherways by IY from 2010- present
page set up 29 December 2020