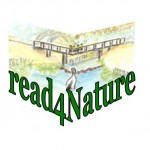 Looking for some books that can help children learn about Nature/ Science and ways to do this?
My read4Nature project is ready to help you! Over 100 books are on this website with ideas for you to use. They have reviews of picture and board books for the Nature/Science that can be found in them – especially in their illustrations. This is the list of all books List of all Books in the Read4Nature website.
The WRLC resources also have suggestions for other activities you may be inspired to use with the books.
So please dive into these resources!
They are split into two main Nature themes – farms (from the Australian Year of the Farmer in 2012) and the (Australian) bush. There are two smaller groups – Marine and board picture books for the very young.
The books come from three 'libraries', but use the book titles to find a copy accessible for you!  The three libraries these book resources are based on are:
my books  – here
The Wimmera MARC van for small schools – which was done in conjunction with Jeparit Primary School's Senior Class (y3-6)  here This project was done with the aid of an ASTA National Science Week grant to Jeparit Primary  School 2012.
Eight branches of the Wimmera Regional Library Corporation, which was done in conjunction with community members of each library, here This project was done with the aid of an Inspiring Australia Grant and in partnership with the WRLC in 2012.
Want to look at your own books? For each of these libraries, different assessment sheets were used. You will find these resources in the R4N sheets section here
If you want to add suggestions to this project, then please email me with your book review. Contact details here.
In 2012, there was a program working with children in NSW and Qld schools to create farm books recounting their experiences.  The children wrote and illustrated their stories to produce ebooks available at enviro stories.  I haven't reviewed these but I think they would be worth looking at for farm books. The Science Talent Search Creative Writing Competition for Primary students in Victoria does a similar thing, but with a greater Science rigour. You can see six of these on a sustainability in farming theme that I was involved with in 2012  at http://www3.sjhopetoun.catholic.edu.au/sts-resources-2012.html
What is my motivation for creating this resource?  The background story is here. As we move through the United Nations Decade of Biodiversity, I hope this resource will be used and an inspiration to families from the Wimmera to the world.
 page updated 25 April 2013
Supporter of
     and