Inspiring Australia read4Nature projects at the Wimmera Libraries – blank resource sheets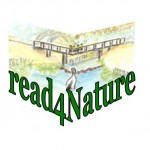 Do you know some great picture or boards books for Nature?
If so, would you would like to add to this read4Nature resource? Some good reasons for doing this and some initial ideas on finding Science are here and on reading for Science are here.
I have a selection of sheets that you can use with varying complexity.
These are the original resource sheets that I used when developing this interest in Nature Science in picture books and ways to record and develop it.
This has a very simple table for identifying the parts of animals shown in a book  Reading for Science.
This  one has a little more advanced language but again looks only at the animals features finding science in story books
These are the blank resource sheets created for children at Jeparit Primary School  for the linked MARC project  which separated out the identifying of Nature Science in the pictures mainly and the decisions about what to share with others about what was found. These links are to 'Dropbox' files. (Download the files to make them work.)
2 white sheet finding survey.
and 2 green sheet sharing questions
This is a blank resource sheet for the resource created under the IA* funding in partnership with the Wimmera Regional Library Corporation Read4Nature record sheet web. (This is also a Dropbox link.) The grey text is to suggest what you can include. Don't worry if your book doesn't cover all the suggestions and the library  at the top may be your own.
The themes in this Read4Nature resource are:
bush – in all three versions
farm – in all three versions
marine  – only in the WRLC version
and board books – only in the WRLC version.
If you would like to add to this resource, please email me with any of these resource sheets used for your picture book, with a note about permission to use it on the web, at contact.
Go to sheets in links above
or move onto resources at one of the three versions, under the read4Nature section.
* "This Inspiring Australia initiative is supported by the Australian Government through the Department of Industry, Innovation, Science, Research and Tertiary Education in partnership with  Jeanie Clark, enviroed4all, and the Wimmera Regional Library Corporation."
page updated 15 Jan 2013
Supporter of
     and